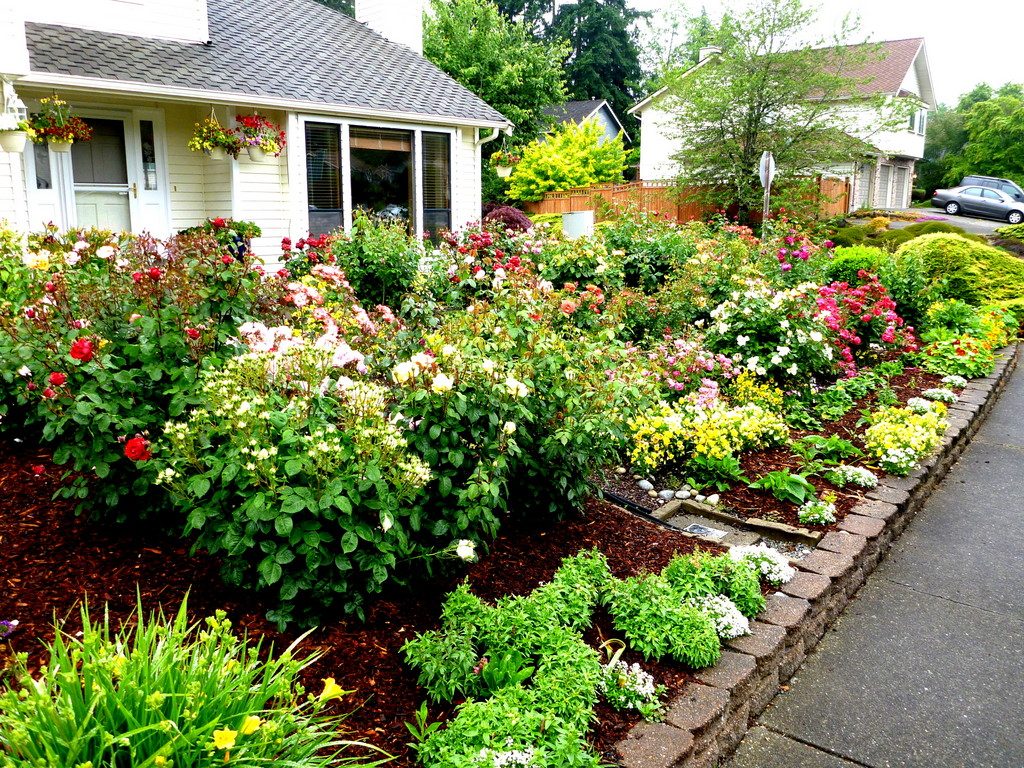 Artist's Apprentice
Photo and Commentary ©2017 by Maylan Schurch
Friday, June 30, 2017
A couple of Sundays ago on a morning walk Shelley and I paused beside this house a few blocks from where we live. I snapped photos from several angles, beginning with the one above.
Walk forward along the sidewalk for a bit, then turn, and this is what you see: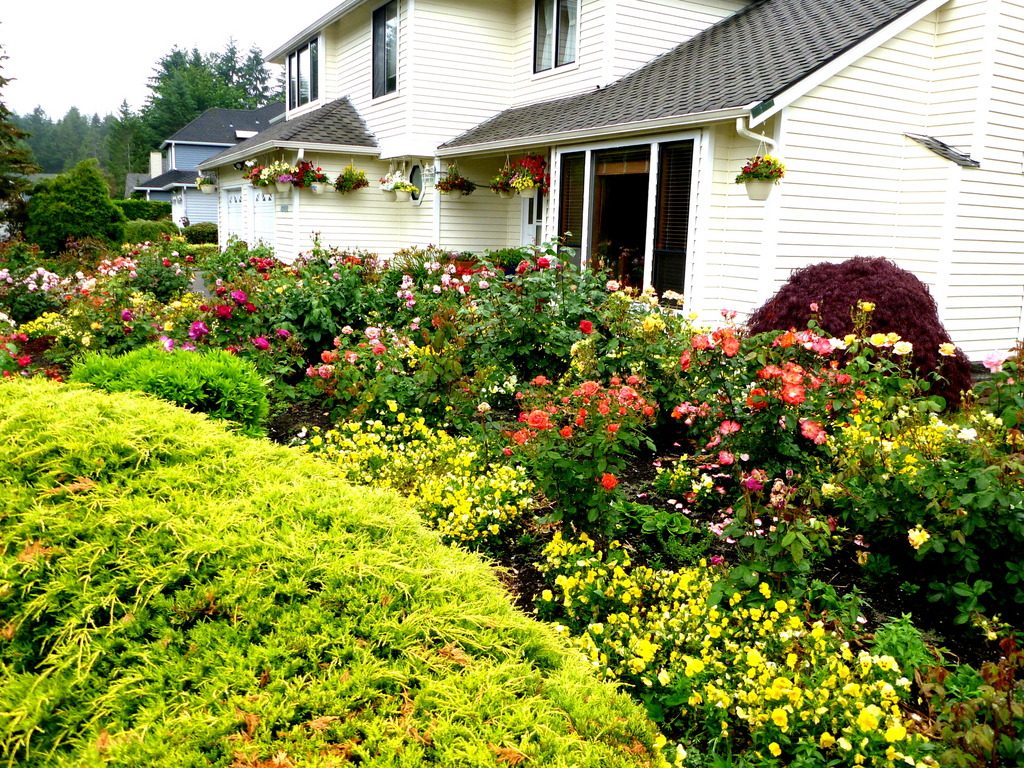 You can see that this man (and it's a guy—we talked with him one day) has abandoned all thought of a standard green lawn favored by all the houses around him. Instead, he has turned all that soil over to flowers. Every glance out his living room window provides a glory of color.
But the photo that touches me most deeply is this one: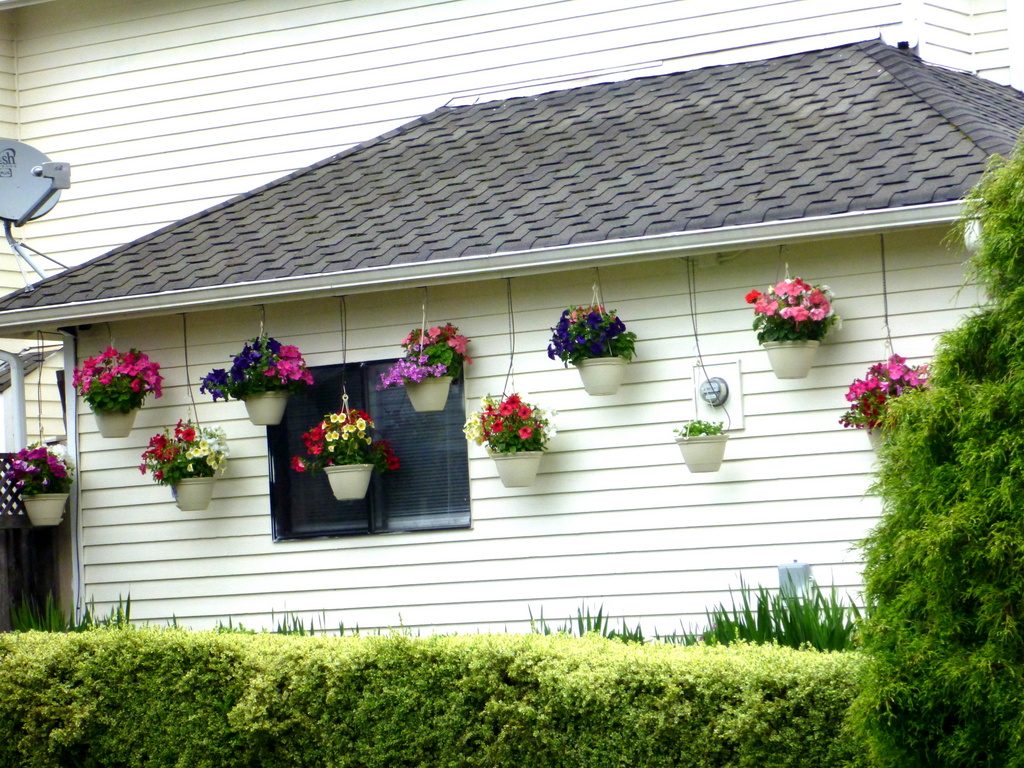 This photo, I think, shows the true heart of this flower-grower. Because this is the side of his garage. Nobody inside the house can look out a window and see these hanging plants. Maybe you could get a view of one or two plants from this window—but it's a garage window. How often do you peer out between the storage boxes and the tools to look at a flowerpot.
No, this apprentice to the Heavenly Artist has learned the Master's lesson—be generous, abundantly generous, lavishly generous. Those hanging flowerpots tell me for certain that this homeowner wants to share his joy of flowers with everyone. Each glow of color is a gift to passersby.
God is an abundant gift-giver, not only of nature's beauty but of the gifts of the Spirit. Check out what the Bible says about them at the link immediately below.
http://www.bibleinfo.com/en/topics/spiritual-gifts